Warning! Curiosity about the happy reasons why people learn how to sew is an early sign of acquiring sewing as a hobby. So in advance, please give me the honor of being the first to welcome you to the wonderful world of sewing. 🙂 WELCOME!
If you are looking for a meaningful way to spend your time, like a hobby, start by setting goals. For example, I had set my mind to establish a hobby that has these 3 P's: Profitable, Pleasurable and Playful. And what do you know? Sewing ticks all the boxes! 🙂 Sewing is profitable in a sense that you get to have personal and financial gains out of it. Pleasurable, since you have a lot of fun before, during and after sewing. And oh! Sewing gets playful when you start designing. All these and more are significant reasons why I've never stopped sewing. By now you're probably excited what I mean by "more". Just keep it here and you'll be oriented on 31 more reasons as to why sewing is such a blissful activity. Let's go!
31 Great Reasons Why Learning How To Sew Is Pure Happiness
What Makes Sewing a Joyful Hobby
Back when I started learning how to sew, I quickly fell in love with it. You can say that it was love at first sew. 😉 And although it's been some time since I picked it up, I still catch myself smiling whenever I finish a sewing project, gazing at its magnificence. Actually, being able to share my sewing ventures with you through this blog has made me a bigger devotee to sewing! 🙂 At first, I kept my amazement of sewing to myself. But then my family began to notice and ooh and aah over my work. That's when I began to dream bigger and upped my ambition… and that is to astound my readers with bigger and better projects! 😉
So, if you're just dropping by trying to decide whether or not to try sewing, let me give you these fun reasons why you should sew. (too!)
Sewing for your home is the most wonderful feeling ever! You can make special pillowcases that will match to the theme of your home. Pillow cases truly are exquisite details to add to any living room.
Give your pillows a more "you" vibe with an attractive felt design. This tutorial on how to sew a felt flower pillow is quite exciting to construct and surprisingly easy too! 🙂
Gratify your kids with personalized back-to-school sewed items that they will surely treasure. These not only make them feel loved but also encourage them to do better in learning, not only in school but in life itself. They will get inspiration from the hard work you invested on their sewed rewards.
Steal the hearts of your teenagers with multi-functional fabric-made gifts you've sewn. They will surely love and appreciate it! They will probably ask you to sew more or teach them how to sew!
Don't you just hate it when your favorite pair of jeans gets damaged? All you need for your denim fixings are first, your trusty sewing machine, and second, your sewing expertise (that is if you choose to learn how to sew now!).
How great is it that you can also make money out from what you love to do? When you love your work, then you aren't ACTUALLY working now, are you? And when you earn, you learn how to sew happiness together for your family, too. Say in a form of a vacation, perhaps? 🙂
Make your leftover shirts into a trendsetting skater skirt. By upcycling and transforming them into something new and useful, you are giving your old garments another chance to shine.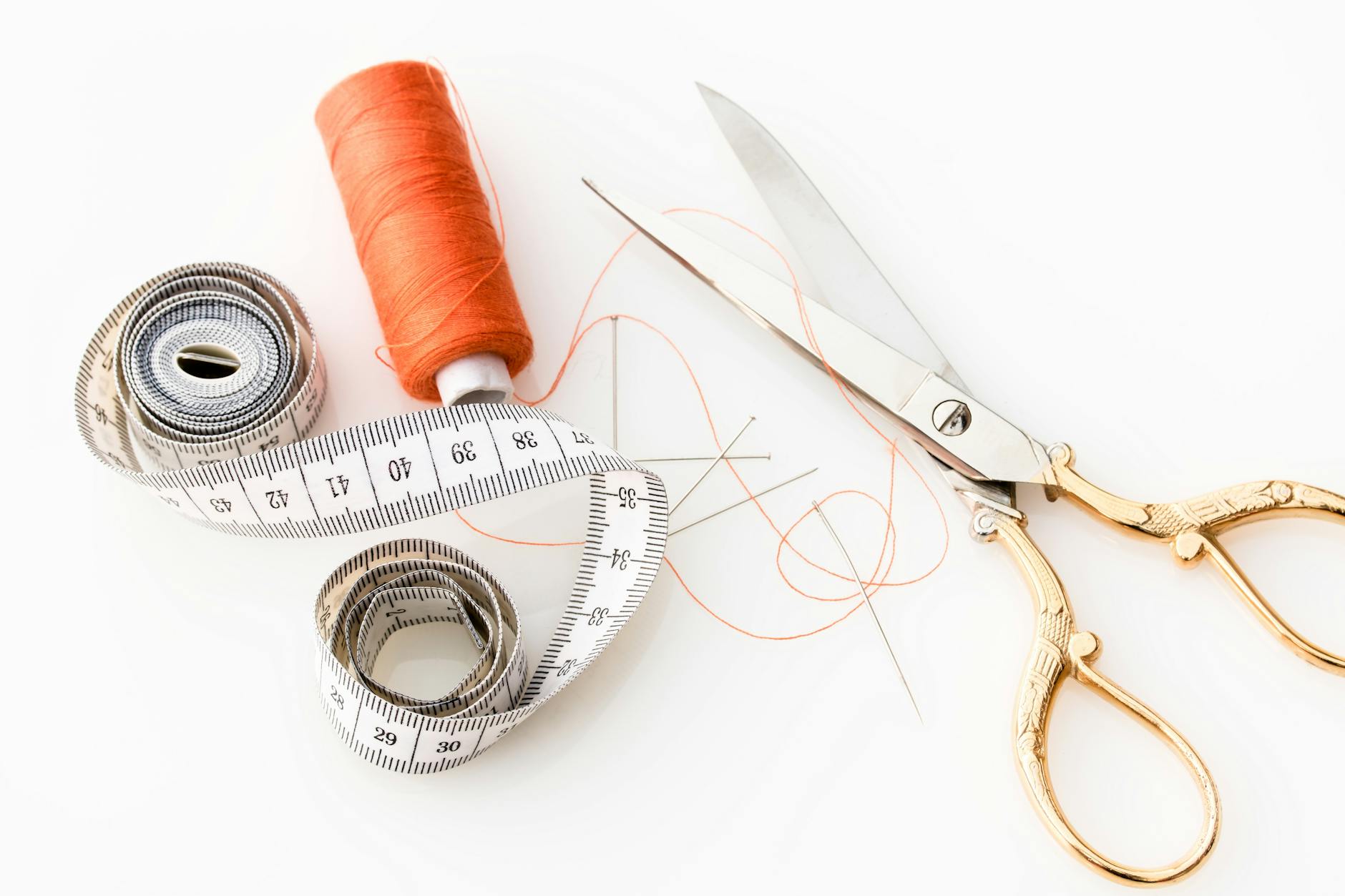 Patching in style is kind of a thing these days. Save your damaged sweater from being thrown out. Or simply look for a nice one from a thrift store. Then cover that hole with designs and achieve a dusty sweater-chic look for the day.
The health benefits of sewing can be seen from how our minds react to this craft. According to scientific studies, sewing helps calm the nerves and aids in proper body functioning. When you've been very busy and stressed from work, find an easy sewing tutorial that will relax you, like small purses or pin cushions you can use on a daily basis. If sewing can aid patients diagnosed with PTSD to overcome their sickness, it will definitely help us too.
Display your creative spirit while learning how to sew. Get inventive and don't be afraid to splash on some color even if you're still a beginner in sewing projects. Explore and enjoy. Treat it as an adventure!
You'll spend a lot buying expensive clothes from the store but sewing–this helps you save more and have more. Or try upcycling your old stuff, like making phone pouch out of an old tie or turning a worn-out pair of denims into a backpack. Not to mention the quality of fabric that you get to decide on. That's quality and quantity all in one nutshell!
When you know how to sew new shirts for your kids, you get to customize them according to your kids' usual activities and interests. Make it more durable and use the fabric that your child will be most comfortable in. Their bright smiles are gratifying bonuses for a sewing job well done! 🙂
You can be yourself and stand out by wearing your own dress projects that flatter your body type. "Flaunt what mama gave you!" as they say nowadays. And remember, age is just a number, so don't let that stop you from blossoming either. 😉
I feel that I'm on common ground when I say that it feels good to have something new. One of the new things you get to tinker with when you start sewing is organizing your very own sewing room. Or better yet, how about attempting a cute raggedy doll for a change to complete your little girl's toy shelf?
One good thing about sewing is that it stimulates the mind–in choosing fabrics, patterns, design, personal touches, and the act of sewing itself. Studies suggest that sewing skills, like measuring and stitching, fuel the brain cells to be able to solve more complex tasks in the future. Isn't it amazing?
Sewing is multifaceted because there are so many types of projects that you can do. Its flexibility extends because you're not just limited to fashion items, but you can also cover home items and crafts!
If you sew your own well-fitted dress, you'll gladly wear it with a smile on your face and be proud because you personally made it. Others share the sewing projects they're proud of by inviting friends over their homes for brunch or wearing it for a friend's party.
Without sewing, there will be no fashion designers (and consequently, clothes). So allow your kids to learn how to sew and let them expand their horizons. Buy them their first sewing machine and let them draw, cut, create, design, and pursue a career in fashion if they choose to.
Get the kids ready for school in clothes that were handmade by you <3 https://t.co/OUJckhmySG pic.twitter.com/iURMVORC51

— DIY Ready (@DIYReady) September 19, 2016
At an early age, your children will get an opportunity to observe and experience sewing. They will see the time it took to finish his or her clothes and make them happily appreciate the garments you sewed them.
When you sew, you can concentrate on thinking about good things that will come out of your sewing projects, so you don't think of anything but beautiful things. This is how sewing becomes good for the soul.
Looking at your finished product, even years after you finished it, makes you glad about it. You can also make projects in memory of your grandfather's favorite needle case. Or how about making a twin of your grandmother's doled apron? Sewing truly helps you create and recreate loving memories.
When you create and design lovely dresses for yourself or your younger daughter, it will be lovely to see them again even decades after. You can either turn it into a bedroom decoration or let her younger sister wear them when the day comes.
Envious of how to sew runway garments? Envy no more! There are sewing patterns to guide you on making them and fabric guides to aide in achieving the runway masterpiece you've always dreamed of.
I love seeing my sewing projects being used by someone else. There's a sense of achievement in being able to help people in that way–by making and giving them what they actually need. Let's say you make curtains and pillows as a wedding gift? Use neutral colors to make it blend in with any paint color.
Sewing tricks will give you the liberty to conceptualize and design your own sewing projects. Savor the freedom to customize your own intimate apparel to become as sexy and comfortable as you want them to be when you know how to sew underwear and boxer shorts. Don't be afraid and just own it!
Sewing is a great way to enjoy and have fun! When you know how to sew, you can create some cool, fun stuff for your kids, your home, and even for yourself! Try making some sports garments for your kids or a flattering crochet top for yourself that you can don on a sunny weekend. 😉 Now, whoever said sewing was boring? Here's a big "pfft" to you! 😉
Sewing can do a lot! Aside from being cool and fun, it shows us that anyone from any age can sew anything–from the most basic up to the most complex sewing projects.
If you know how to sew, it can be more than any hobby you can think of. Sewing is pretty much like cooking where you'll have fun and feel great while whipping homemade recipes! This hobby can let you vent out all that stressful energy by making cute or funny embroidery designs every once in awhile. Let me give you a hint: mermaid blankets are in season, too. 😉
I came across a book entitled, Sewing Is Easy by a fictitious author named Sally Stitch, and I totally agree! It's like relearning how to ride a bike. You don't need to shell out a lot to buy sewing supplies. In fact, you can find new and easy sewing ideas on sewing.com. Dig in and start believing and practicing until you finish one sewing project. Before you know it, you're already a sewist expert!
Yes, sewing builds self-esteem. If you know how to sew, you can make a lot for your home, your kids, your partner, and yourself. Doing it in a lovely kind of way makes you have a beautifully-made product that they'll appreciate more. It's a skill that everyone can rely on!
I'm not only talking about garnering the critics' best-dressed award. We're also involving hair in the glamour part. 😉 You can learn how to sew fabric curlers or make stylish head wraps.
Watch this colorful video by Masa Kitani, a sewing expert & fashion designer as she talks about the benefits of learning how to sew:
Knowing how to sew is a worthwhile activity where I get to showcase both my creativity and skill. (Measuring, cutting and stitching ain't a walk in the park dearie!) It challenges me to create using 
different types of fabrics
 and, in the end, it inspires me to make amazing things such as garments, bags, accessories and even
stuff for my pooch!
 I hope these meaningful reasons would be enough to entice you to get started on sewing yourself. I encourage you to start learning how to sew NOW and you'll get to enjoy it as much as I do!  Remember, practice makes progress!
Wondering what sewing tools to buy? If you want to take your sewing skills to the next level, buy this 10 Style Fashion Ruler Set from Amazon. These tools are essentials for those who want to sew fashionable clothes. Get it here.
Do you want to discover and learn new sewing project ideas? Running stitch your way to here, now!
Did you like this? Then you will simply love these…
4 Basic Tips on Setting Up a Proper Sewing Environment for Beginners
Get To Know Your Sewing Machine: Basic Parts and Functions