Are you ready to show your appreciation for the country this Memorial Day? It's time we embrace our inner patriots and channel our nifty energy, as these Memorial Day crafts are all about the stars and stripes!
RELATED: Memorial Day Quilting Project | DIY Scrappy American Flag Quilt Block
Show Your Pride for Our Country With These Easy Memorial Day Crafts
1. Ribbon Flag
When it comes to Memorial Day crafts, a festive ribbon flag is always a great idea. Whether you decide to use old scraps of fabric or ribbon and lace, you can never go wrong.
Are you excited to sew a cool decoration for your door or wall for Memorial Day? Then follow this how-to by Balzer Designs to recreate this pretty project.
2. USA Inspired T-Shirt
You can create a perfect handcrafted Memorial Day tee with nothing more than red, white, and blue fabric scraps! Experiment with star, stripe, and circle shapes to bring new life to any plain shirt.
What I love about this embellishment project is that it's super easy to do, and it's a perfect attire for the long weekend.
3. Flag Pillow
Now, this idea is for all sewing lovers! It takes patriotic sewing projects to a whole new level as its completion requires a lot of time and dedication.
This cute DIY flag pillow is a perfect decoration for Memorial Day. But you can also enjoy it all year long.
Want to try your hand at it? Check out this detailed sewing tutorial by Cluck Cluck Sew.
RELATED: 11 Easy Sewing Projects For A Fun Labor Day Celebration
4. Reversible Patriotic Apron
Who says reversible aprons can't be patriotic? This pretty sewing project is all about love and respect for our great country!
This is one of the Memorial Day crafts that will spice up your kitchen adventures on May 25th. To recreate this nifty project, follow the tutorial by Liz On Call.
5. Pom Pom Skirt for Kids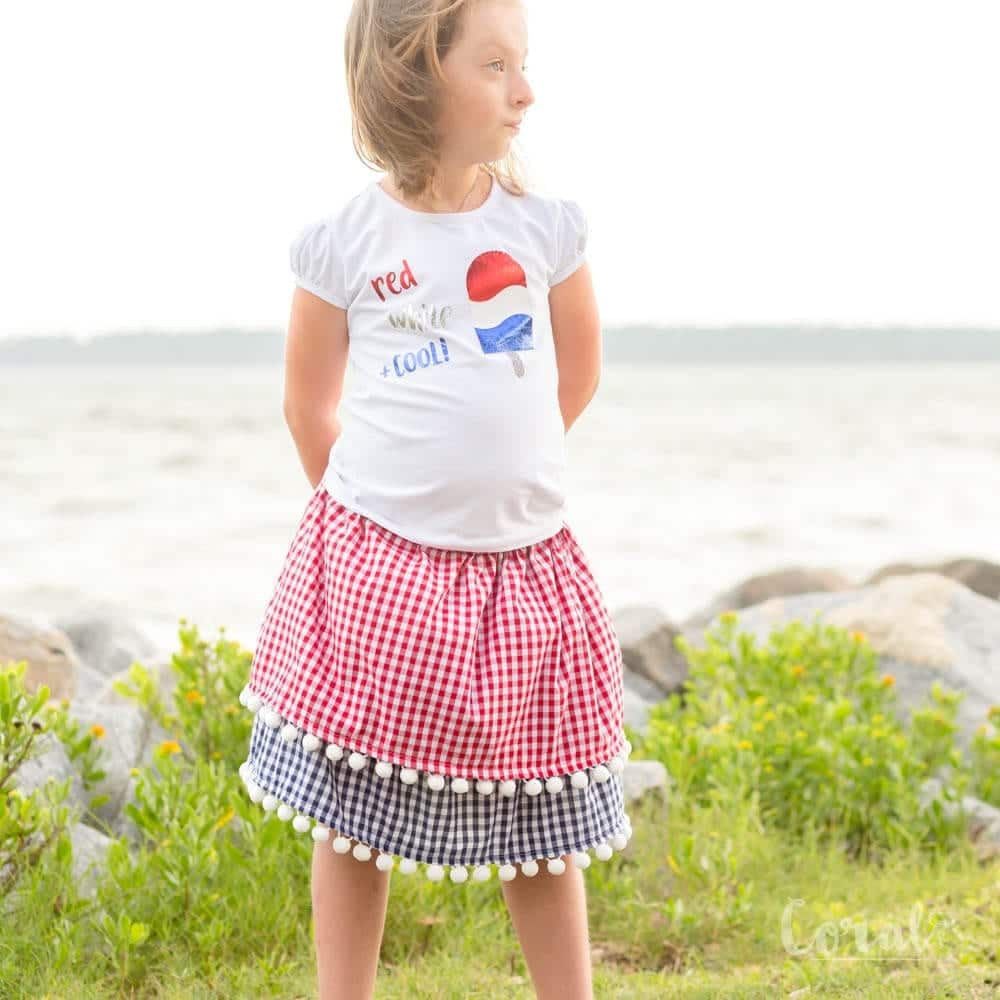 It's amazing we can make beautiful Memorial Day crafts with only pom poms and red, white, blue fabric! This skirt is an ideal outfit for your kid for your Memorial Day home gathering.
If you love this spin on patriotic projects, check out the helpful guide and free pattern by CoralCo.
6. DIY USA Tee
Do you want to work on fun patriotic sewing projects? Then flag t-shirt embellishments are just what you need! Time to bring your old plain tees back to life and make a statement.
Gather up your fabric scraps and start working on your own USA t-shirt at home. Here's a guide just for you by Polka Dot Chair tutorial.
7. Bandana Bowl Covers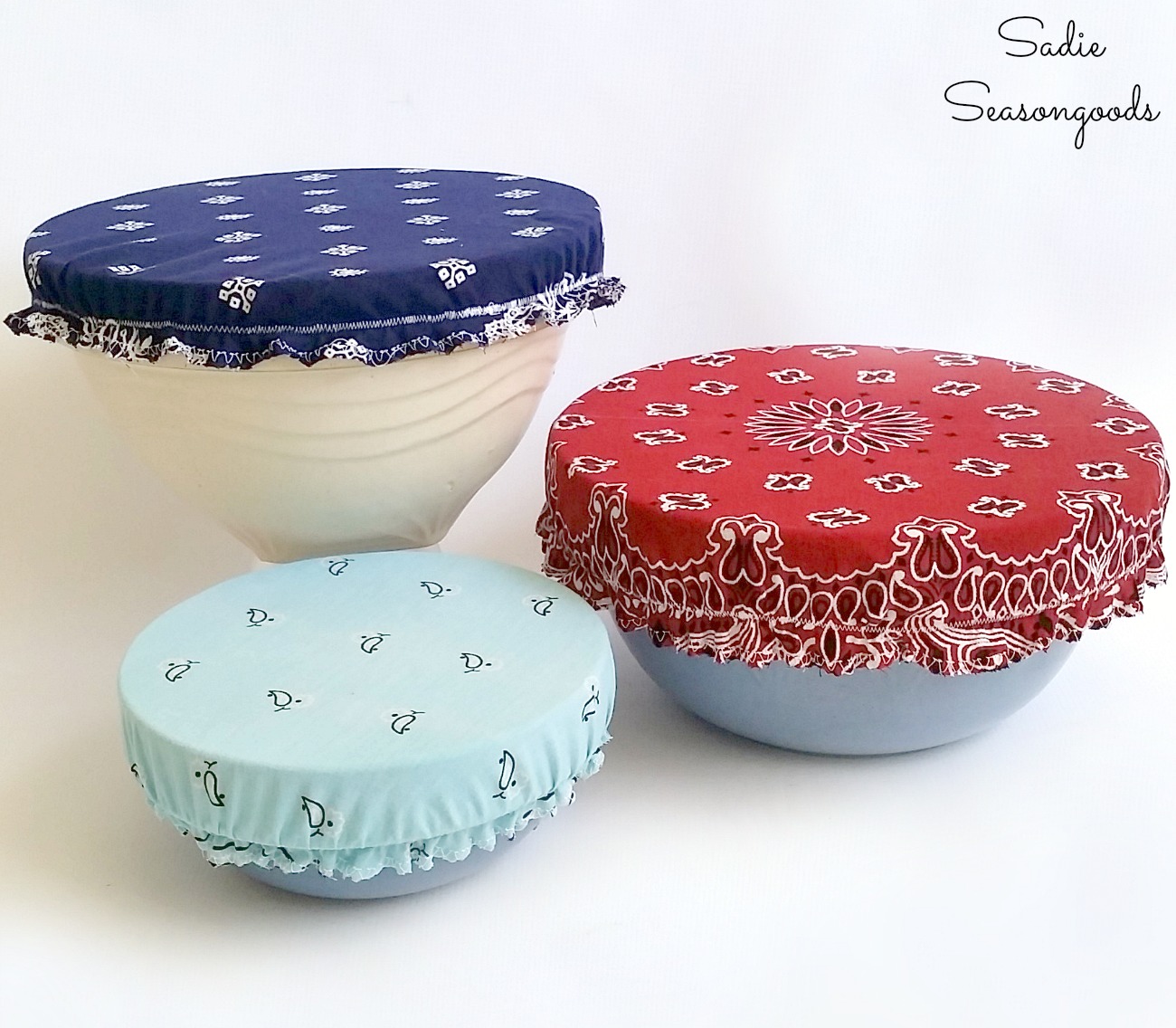 Let's take a look at another inventive project for Memorial Day! I'm simply awed by the creative use of a bandana, elastic, and basic sewing tools to make this amazing bowl cover.
This project is really easy to copy, all you need is a bit of inspiration and some crafting materials. To work on this Memorial day project, feel free to follow the tutorial by Sadie Season Goods.
If you enjoy sewing kids crafts, check out this amazing video tutorial to make a patriotic girl skirt by RV Homeschool:
No matter which one of these patriotic projects you choose to make, you'll have tons of fun crafting it. And you would totally fall in love with the final red, white and blue result!
Which were your favorite Memorial Day crafts? Let us know in the comments section below!
UP NEXT:
We aim to feature the hottest trends in the sewing world, so get in touch if you can contribute! WRITE FOR US!
Stay connected with us on Facebook, Twitter, Instagram, and Pinterest!