Are you a fan of vintage crafts and trends? Then you would love these pretty and easy to make embroidered handkerchief designs!
RELATED: Basics In Embroidery: How To Sew A Backstitch
Nifty DIY Ideas to Glam up Embroidery Hankies
1. Flower Bouquet
Are you excited to embroider a pretty handkerchief to give out to your friends and family? Above all, this is an amazing crafty present.
And also, you can't help but love this floral pattern! It may be rather simple, but you can do so much more with the basic idea.
Feeling inspired? Follow the video tutorial above and recreate this cute bouquet embroidery.
2. Easy Flowers Embroidery
Are you new to hand stitching? This easy pattern is perfect for practicing embroidery techniques.
The sweet tiny flowers are so effortless to replicate, you will master the stitch pattern in no time. Who knows, maybe you can take this design even further!
Ready to try? Follow the DIY tutorial by Sew Guide, and create a perfect handmade handkerchief.
3. Initials Embroidered Handkerchief
If you want to show someone you care about them, try embroidering their initials into a hankie. It adds a personal touch and shows deep appreciation.
Are you ready to take on this idea yet? Check out the easy tutorial of Honestly WTF to make this touching embroidery project.
4. Pretty Scent Sachets
Who says you have to use a handkerchief for its traditional purposes only? What's more, you should always explore new embroidery opportunities, like this one.
Indeed, scent sachets are such a creative way to put a hankie to use. You can enjoy vintage vibes while also having a decorative addition to your cozy home.
This Skip to my Lou guide will help you turn a laced and embroidered handkerchief into an aromatic sachet.
RELATED: 11 Amazing Embroidery Stitches For Advanced Embroiderers
5. Laced Invitation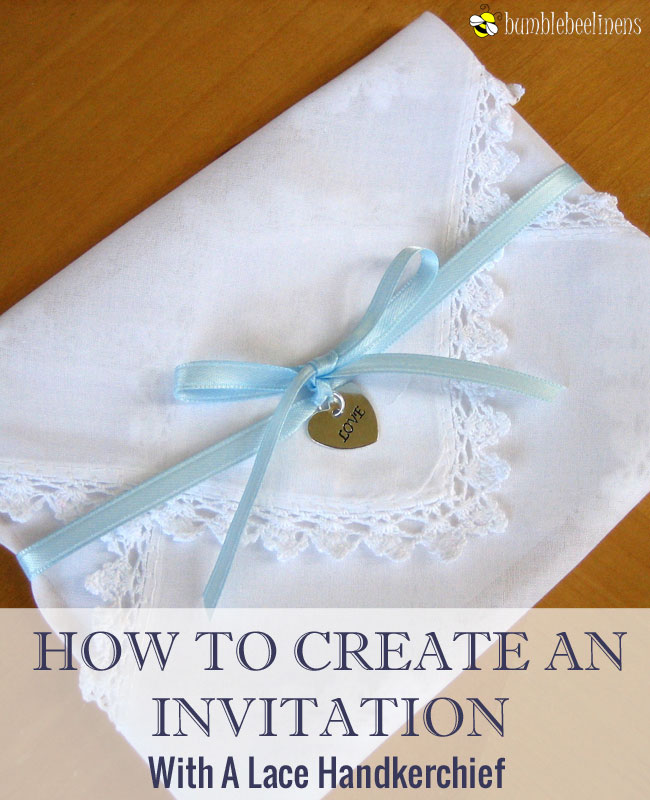 This project is a great opportunity for a crafty person to shine and put their own spin on event planning.
A hand embroidered handkerchief could turn into a wonderful party invitation. And what's best, it's actually easier than you can imagine!
If you want to learn more, see Bumblebee Linens' personal twist on wedding envelopes.
6. Wedding Dress Hankie
We all love sentimental wedding souvenirs! This wedding dress hankie is such an adorable guest gift to celebrate the occasion.
My favorite part is stitching initials to the cute dress-shaped design. It's nice and personal, and it will be a forever reminder of the most special day.
If you want to give this hankie a go, checking out Emmaline Bride's tutorial is a must!
7. Cross Stitch Handkerchief
Yes, straight stitching is great but if you opt for a country inspired embroidery, this is your go to style!
What makes me so passionate about this hankie is how vintage and authentic it looks. X-shaped letters and borders take me way back in time.
And what about you? Are you excited to try this easy cross stitch pattern?
In addition, check out this video on basic embroidery stitches by Baroudi Broderie:
In conclusion, embroidered handkerchiefs could be a sentimental gift, crafty accessory, and pretty party decoration. Most importantly, they are so cute and versatile—that's why we love them!
So which handkerchief embroidery design was your favorite? Let us know in the comment section below!
UP NEXT:
We aim to feature the most inspiring trends in the sewing world. If you have the skills and knowledge to contribute to our community, WRITE FOR US!
Stay connected with us on Facebook, Twitter, Instagram, and Pinterest!