Even beginners can create beautiful crochet patterns. You don't need to go through complicated crocheting steps to create a good one. I'm sharing here a great selection of easy crochet crafts I tried way back when. It helped me polish my skills and become better in this craft. So, I'm pretty sure these will help you too. Besides, these are some of the crochet designs you'd want to spend your time with!
There are lots of wonderful things to make out of anyone's crocheting skill! It could be a scarf, a hat, baby blanket, anything for your home, and more! But for any beginner, you have to learn the basic crocheting stitches first before you could start. Fret not, because right now, anything that you want to learn is just a click away! No one ever did it perfectly the first time. Just push on it and think you can! And for some who are already skilled to this line of craft, keep yourself busy with your own DIY creations. We couldn't wait to show our collection of 13 easy crochet patterns. Let's give it a go!
Selected Most-Easy-To-Follow Crochet Patterns For Another Wonderful Day Ahead!
1. Cute Crochet Coaster
You may want to revamp your kitchen and include changing your coasters for a quick, stunning dining set look! And these coasters are always great to send over as gifts. They'll find it sweet and loving!
2. DIY Earrings Crochet Pattern
This pair of DIY crochet earrings is fun-to-do and you'll love how it's being done. This really can make a unique fashion statement. You're more likely to feel satisfied in wearing your own creation instead of wearing almost just the same. You can have your old round earrings crocheted and get an instant unique accessory!
3. DIY Ring Crochet Patterns
This DIY ring crochet pattern is suited for all beginners. Skilled ones can finish this yarn ring in just a snap. You may want to start by doing a magic circle. This magic circle is used most often in the creation of round shape crochet patterns like hats and round baskets.
4. Cute Headband With Bow
Isn't it right that a DIY crochet headband makes a great impact on anyone who wears it? It gives a cute outfit a little more chic style and makes your daughter or granddaughter appear stunning in a plain dress. You can use different yarn textures depending on your taste and mood.
5. Charmed Wrapped Boho-Look Bracelet
This wrap bracelet would be perfect for a boho outfit style, or those ripped jeans in a shirt. You can make one wrap in less than $9 including the hook, yarn, buttons, beads, thread, and needle. You can also make more out of your little budget.
6. Simple & Stylish Necklace DIY Crochet
If you 're a fan of creating DIY accessories with crochet patterns, then you'd like to learn how to make your own
DIY necklace
. Crocheted ones are soft to the skin and can be matched with any outfit that you wish for. Wearing one can make a plain tee look attractive and gorgeous.
7. Easy Flower Bookmark Crochet Pattern
Bookmarks are easy things to crochet and also a good idea to send as a gift! These are fun to DIY, and tons of bookmark crochet patterns are available on the net! Don't wait for tomorrow to work on this plain, simple style bookmark.
8. DIY Beanie Hat Crochet Pattern
This beanie hat would look perfect for your little girls while playing outdoors. It's not just for kids. You can make lots of beanies for the whole family. This would also make great gifts if you're thinking of one to create for colder months.
9. Cute Egg Cozy DIY Crochet
If you're the kind of person who would always want to make your home colorful and fun, then you'd like to try these DIY crocheted egg cozy to make your daily home cooking more inspiring! If these can make your day smile, then why not!? You may also want to include this crocheting cute project for your Easter eggs.
Sale
Best 12 Crochet Hook Set with Ergonomic Handles for Extreme Comfort. Extra Long Crochet Hooks Perfect for Arthritic Hands-  Smooth Needles for Superior Results and to use with All Patterns and Yarns.
❤️ ENJOY CROCHETING WITHOUT PAIN OR FATIGUE - Our soft rubber handles reduce arthritis and cramping in your hands, wrists and fingers. These crochet needles have a comfortable handle, so you can crochet for longer without discomfort.
❤️ CONNECT & CARRY ON FAMILY TRADITIONS - This crochet kit hook set includes everything you need to teach your kids or grandchildren to crochet. Ideal sewing kit for kids and beginners.
❤️ CROCHET ANYWHERE YOU'RE INSPIRED - Our compact plastic case is ideal for travel. Keeps all your knitting accessories and crochet supplies and accessories organized. Enjoy your time crocheting anywhere!
❤️ EXTRA LONG SMOOTH HOOKS - Our aluminum shaft is longer than all our competitors to allow more yarn loops. The smooth and tapered tip has a deep throat so your yarn will never slip or snag, resulting in nice even stitches. Perfect knitting kit for the beginner or advanced crocheter.
❤️ MORE CHOICE AND EASY TO USE! - Every hook is color coded and printed with both letters and numbers, so you'll know which hook works best. Included are 12 versatile hook sizes from B/1(2mm) to J/10(6mm) including 3 larger hooks. Works on any pattern from your crochet books!
10. Baby's Gladiator Crocheted Sandals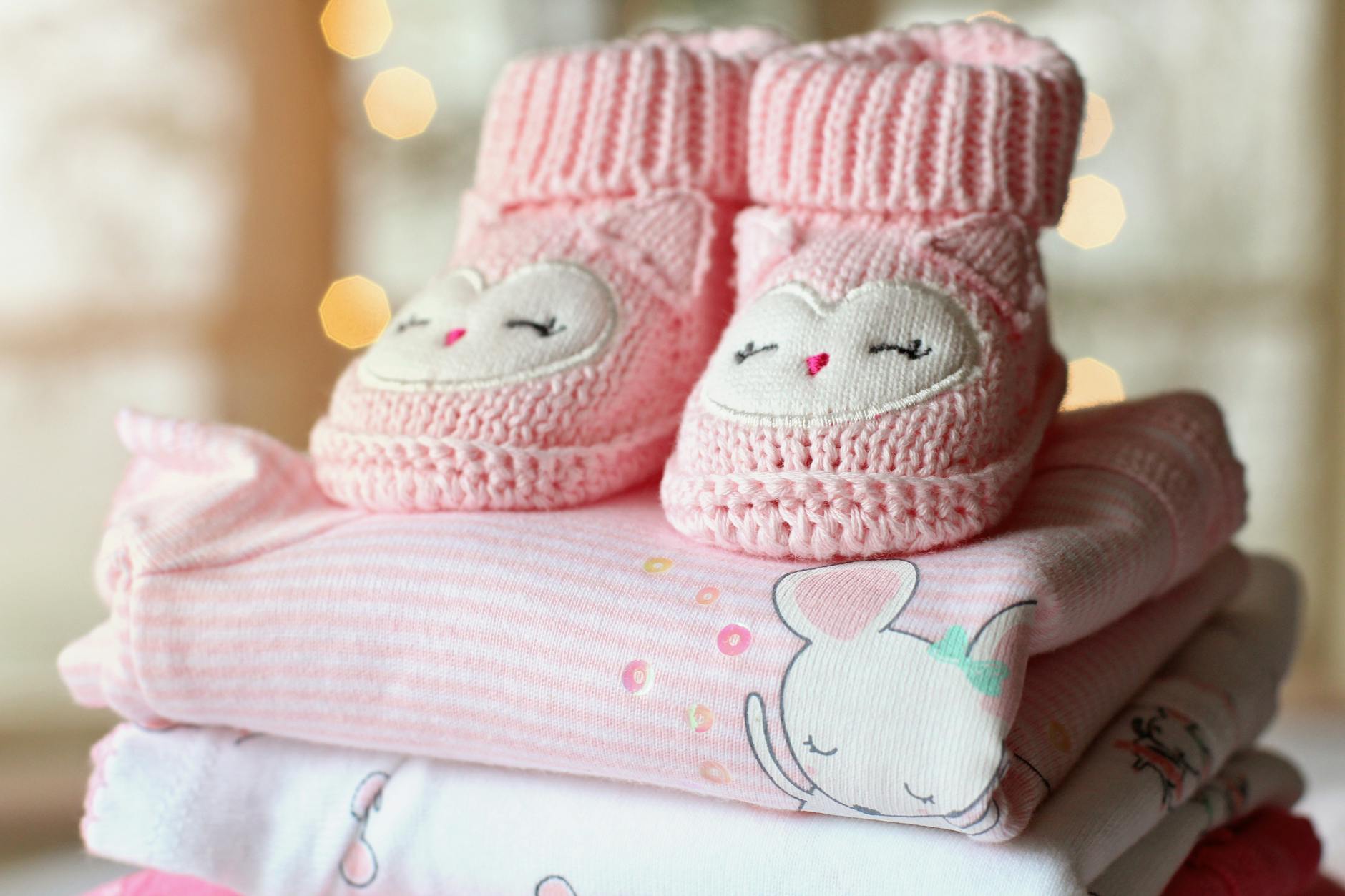 It is more satisfying to receive a gift from someone who used her precious time and effort to personally make anything like this cute gladiator crocheted sandals. In the mall, this would definitely have a high cost unless it's on sale. Creating one would be the sweetest way to show your love!
11. Crochet Hook Organizer
This crochet hook case is great for making your crochet patterns on the go. It makes your crochet hooks look organized and will make a nice gift for your crocheting friends, too! You can have them from any yarn stores, or you can create your own. Which one would you choose?
12. Mini Gift Bag DIY Crochet Pattern
You can have it as a small gift bag or a single fruit bag to be placed on top of your dining table. You can also make one for your granddaughter's Barbie dolls, and she'll find them adorable. Just look for some lovely yarn colors.
13. Toddler Headband Crochet Pattern
You may want your little girls to get in style by crocheting this wonderful headband. Be creative in doing it and try combining colors but it already is gorgeous in plain yarn, though. You'll love its versatility as it can be worn with almost anything!
If you want to watch another easy tutorial for crocheting a baby blanket, then here's a great video by Melanie Ham:
Now you've just had plenty of ideas for making all these easy crochet patterns. Choose the best yarn quality — color, texture, and durability, and nothing can beat your DIY crochet creations.
So which of these crochet patterns you like best? Share your thoughts with me in the comments section below.
Up Next: 17 Easy Crochet Poncho Patterns for Women | Crochet Projects
Editor's Note: This post was originally published on September 28, 2016, and has been updated for quality and relevancy.