If you are having problems carrying your makeup brushes around during your travels, you should try keeping them in an organizer. If you're interested in creating a simple makeup brush organizer, then this sewing tutorial is for you.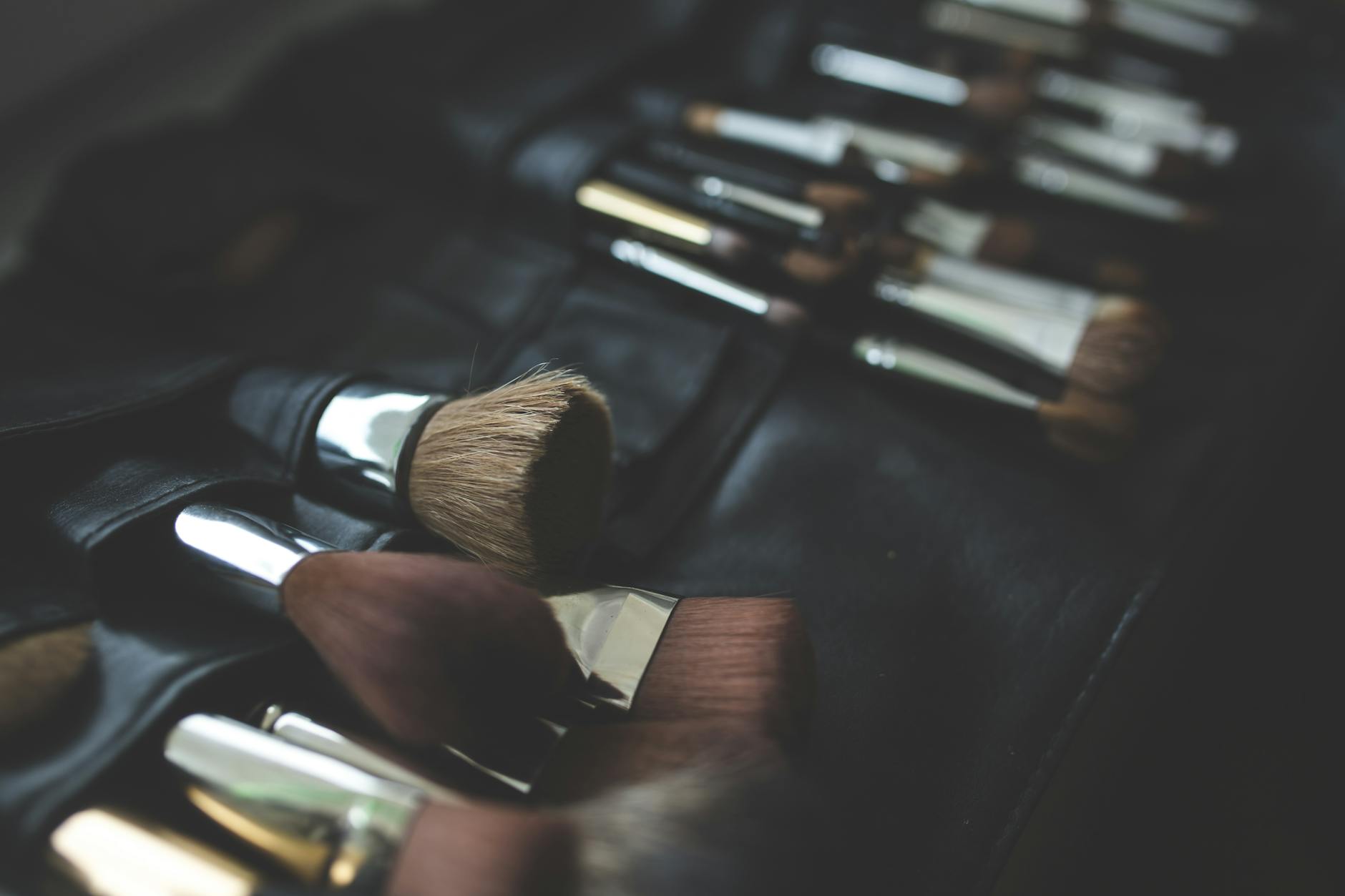 How To Make A Makeup Brush Travel Organizer
Keeping all your things organized during your travels is incredibly important, yet can be remarkably difficult at times. Having all your cosmetics in organized pouches can help you save the time and effort that you would normally spend de-cluttering a messy travel bag. Pick up this easy sewing project, and you can enjoy stress-free travel to your favorite vacation spot!
This simple Makeup Brush Travel organizer enables you to keep your makeup essentials within reach. This is not only a makeup brush organizer, however, it can be anything from your hair accessories, phone chargers, office accessories and more.  Here's a tutorial on how to sew this makeup brush travel organizer with just a few easy steps!
Things To Prepare:
Fabric
Ribbon
Thread
Scissors
Ruler or Tape Measure
Chalk or Fabric Marker
Sewing Machine
Step-By-Step Procedure:
1. Cut the fabric.
From your fabric, cut a rectangle measuring 50×33 cm.
SINGER | Medium/Large Dress Form DF251 has 13 Individual Adjustments, 39-47" Bust, 31-39" Waist, 41-49" Waist, 14-16" Neck/Back, Hem Marker and Pin Cushion, Blue
SINGER DRESS FORM: An ideal sewing companion, this fully adjustable dress form allows for pattern adjustments before cutting, better fittings and alterations, and an opportunity to creatively work with fabrics and see how they will drape and fit the body
ADJUSTABLE DRESS FORM: It has 13 individual adjustments to provide a precise fit Easily change the dimensions of the dress form's body, including settings at the neck for smooth collars and necklines
CUSTOMIZED DRESS FORM: The blue adjustable dress form can be easily customized to most heights and includes a hem guide so you can easily pin or mark hems It has a pin cushion with a key holder so you can easily store and retrieve your pins and the dress form's adjustable key
HEM GAUGE: The SINGER Dress Form DF251 hem gauge is included to mark the hemline for skirts and dresses In addition, the dress form's blue fabric cover makes it possible to pin items onto the form The form requires basic assembly, but no tools are required
BEST ADJUSTABLE DRESS FORM: The SINGER Dress Form DF251 helps you to achieve a truly customized fit and create garments that look beautiful on you It's a practical choice for a person who enjoys sewing fashions
2. Sew the Edges
Fold the edges over to 0.5 cm and sew with a sewing machine. Continue the process for the four sides of the organizer.
3. Bend the fabric.
Bend the long side to 10 cm.
4. Add the ribbon.
Place a ribbon and sew.
Janome MB-4S Four-Needle Embroidery Machine with included Hat Hoop, Lettering Hoops
Remote Computer Screen (RCS): The Remote Computer Screen (RCS) gives you total set-up and editing control with up to 65,536 colors. One RCS can power many machines, saving the cost of additional controllers
LED Light: The LED Light offers precise lighting for outstanding results | On Board Control: The MB-4S includes an on-board sub-control device. You can use it without the controller! The MB-4S also includes 3 MB of memory which can store up to 1,500,000 stitches or up to 100 designs
Automatic Thread Cutter: The MB-4S automatically cuts jump threads - even between letters - saving you time and hassle. Dedicated Bobbin Winding Motor: This feature - not found on professional machines - winds new bobbins even while the machine is stitching a design
4 Needle Commercial Machine
Bonus Package Includes: Janome MB-4S Hat Hoop (100mm x 60mm), Janome Lettering Hoop Holder Unit, Janome No.7 Lettering Hoop J8 (25 x 121), Janome No. 9 Lettering Hoop J6 (66 x 66). *Items may be substituted and are subject to stock on hand. Packing might vary
5. Second side of the organizer.
Sew the second side of the fabric to prepare for the pocket of the makeup organizer.
6. Mark the Fabric.
Make markings for the pockets.
7. Makeup Brushes Organizer Pockets
Sew the fabric along the outlines and do it until you're done with the last.
Here, we will be making pockets of different widths since the brushes are of different sizes.
8. And we're done! A DIY Makeup Brushes Organizer!
Insert the brushes and try to roll the organizer up. Here's how it looks when rolled up.
And here's how the organizer looks in an expanded form.
Watch the full video tutorial here.
Now that you've learned how to make your own makeup brush organizer, go ahead and try it out. Get your materials and sewing machine ready and have fun sewing!
Do you have any other great ideas for practical sewing projects? Let us know in the comments below!