True friendships are hard to come by, but quilted gift ideas sure ain't. And, because I want everything to be smooth and easy for you, I went ahead and listed the best quilted gifts you can make and give to your family and friends to celebrate your special relationship!
Quilted Gift Ideas You'll Love To Make and Give Away
Last Christmas I made some amazing advent calendars as gifts for my family and friends. Now, I'm looking for more inspiring ideas, and I'm challenging my quilting skills with some amazing finds–lovely and fun quilting projects. Sure, quilt patterns need a little bit more of my time, but with these beautiful quilted gift ideas, I'm sure it's all worth it. After all, these family and friends are worthy of my time. If you're going in this direction, take these quilted gift ideas as your sewing inspiration. What makes a gift special is the time and effort you've put into making it, and I'm pretty positive these quilted gift ideas won't disappoint.
1. Chevron Ombre Tote
[instagram url=https://www.instagram.com/p/BlCBFCQBf3M/ hidecaption=true width=625]
Give this chevron ombre tote bag to a friend whose style is more on the minimalist side. It exudes both creativity and simplicity with confidence. Making this quilted chevron gift idea is as easy as working on a puzzle. You will surely enjoy putting it together and feel great satisfaction when you're done!
2. Camera Case
Red, white, and black will blend with almost any color. Your snap-happy friend will surely love it! This quilt project will fit any standard digital camera well. Use as many patches you want, this quilted camera case will still look gorgeous.
3. Scrappy Make-Up Pouch
The only scrappy thing you can give away that will never get thrown away is this scrappy makeup pouch! This is perfect for your friend who wants to narrow down her big makeup stash into just the handy essentials. Since it's just the right size, her mascara, lipstick, and powder will all fit snugly inside.
4. Tiny Tinker Tote
I would so love to tinker with this cute tinker tote. It's stylish and light, you can easily grab this during an emergency trip to the grocery store! It's small enough to stash your wallet, some tissues, and lipstick. I'm sure your BFF will love taking this with her on her girl's day out–it will match all her OOTDs!
5. Car Trash Bags
[instagram url=https://www.instagram.com/p/ByRe4oSBS0S/ hidecaption=true width=625]
Keeping your car clean is one of the challenges every woman has to face. Well, problem solved! The pattern of this car trash bag tutorial is so easy, you can quilt one for your girlfriends (and yourself!) in no time. Just let it hang at the back of the car seat for easy access. And don't forget to double it with an actual garbage bag!
6. Quilted Tissue Holder with Button Closure
You will easily be remembered by your BFF with this quilted gift idea. Especially if she gets a bout of the sniffles or is in the midst of happy tears. This quilted tissue holder symbolizes what kind of friend you are: a dependable shoulder she can always lean on. Isn't that sweet?
7. Sewing Organizer
[instagram url=https://www.instagram.com/p/Bt9Ci1KnO9D/ hidecaption=true width=625]
A sewist gets a lot of sewist friends, and this project is definitely the perfect gift for them! All you have to do is to quilt the fabric patterns with similar patterns into small pockets to complete this sewing organizer. This is one of my favorite ideas among all the paneled quilted gift ideas here.
8. Handy iPhone Pouch
A multi-purpose iPhone pouch is the perfect quilted gift to give a friend who can't live without her phone. She gets to keep her gadget protected in a soft cotton fabric without looking the tiniest bit tacky. Use fabric that screams your friend's personality and you're sure to always be on her speed dial!
[instagram url=https://www.instagram.com/p/BK9tk5WjEi1/ hidecaption=true width=625]
9. Boxy Pouch
[instagram url=https://www.instagram.com/p/BtsCN9DnFis/ hidecaption=true width=625]
Just make your fabric pattern a little longer because this boxy pouch can come out short and become a cute pencil case, instead! The patches are easy to make and quilt together, you won't sweat a single drop when making this quilted gift idea. This can even make a perfect accessory holder if you like.
10. Make A Puff Quilt For Beginners
Warm and thrill your friend's heart at the same time with this puff quilt a quilting beginner can do. I'm pretty positive this will make it to your friend's favorites list. Make sure to use her favorite color for impact.
11. Casserole Carry-All
Only a sewist can give a kitchen-savvy friend the best-quilted gift she can receive—a fun casserole carry-all! The patching and the lining are easy enough to accomplish. Just pick a fabric in her favorite color and start quilting.
12. Quilt Magnet Blocks
They say gifts that come in small boxes have the biggest impact. Let this quilted gift idea be the proof! You can sew around 6 or 12 of them to complete a set to help a friend organize her household. Make sure to pack a powerful magnet in your quilted blocks so she can pin all the to-do notes she needs.
13. Herringbone Quilted Pot Holders
Another addition to the kitchen-friendly quilted gift ideas are these colorful pot holders. All you need are colorful patches of fabric and your good ol' sewing machine. Let it run down a herringbone stitch under your machine, attach a brightly colored lining, and you are done. Not only does it protect her hands from hot pots, it will also add embellishment to her kitchen walls!
14. Butterfly Potholders
Bring a butterfly to life with some bits of fabric, thread, and colorful buttons! These butterfly potholders are both playful and attractive. They will make perfect quilted gift ideas to give to your friend who loves to bake cakes and pastries. And, it will be more special if you sew it yourself. Perfect for a light-hearted, sweet-toothed friend indeed.
15. Fabric Bookmark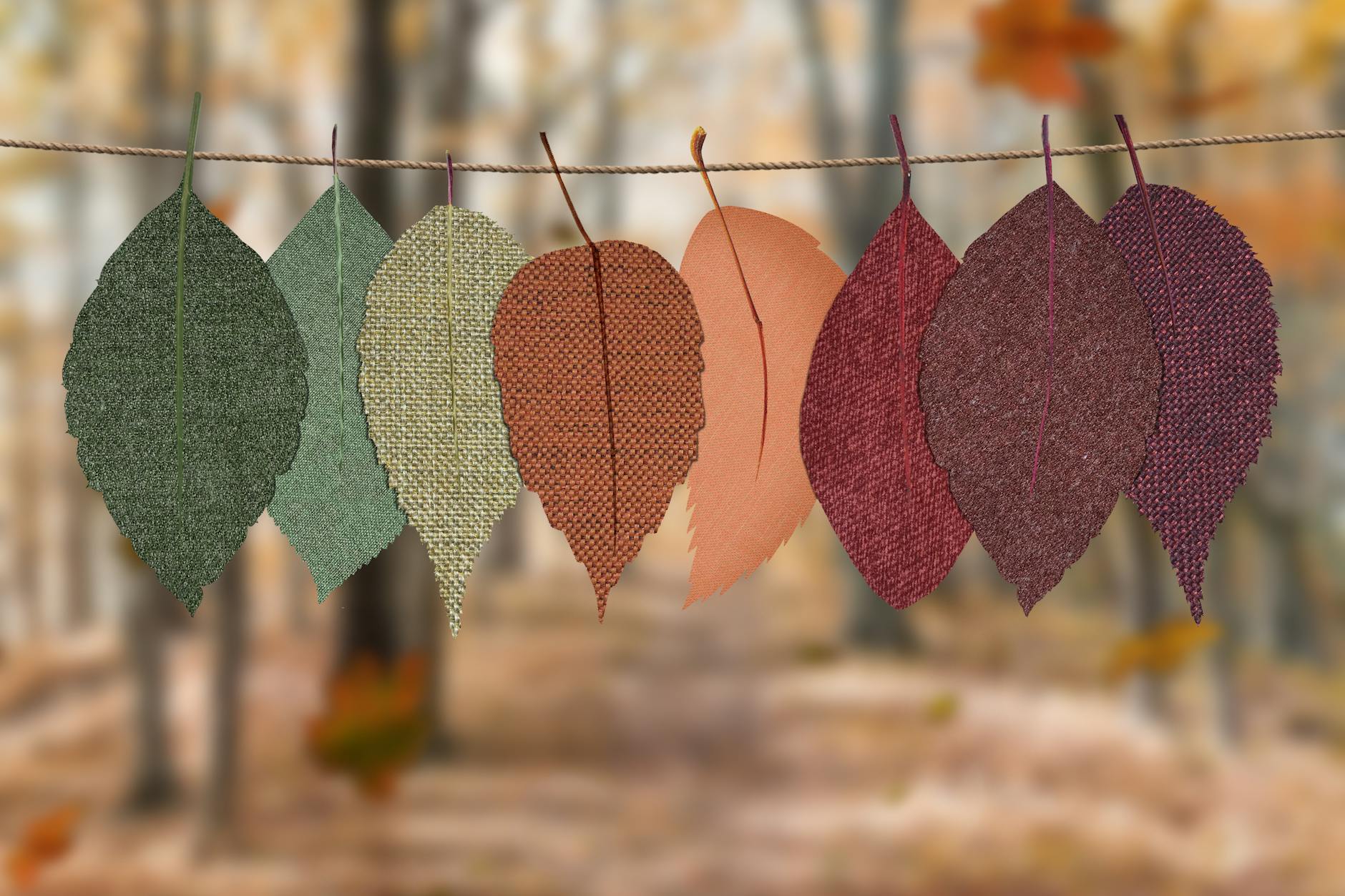 A bookworm deserves a ray of sunshine coming from a sewer friend like you. Sew this fabric bookmark with her favorite book characters imprinted on the fabric and this small gift will go a long way. Make her three quilted bookmarks to stand for "I-treasure-you". It will simply warm her heart!
16. Reversible Headband
Patch together two different fabric designs, add elastics, and you're all set to impress! Any girl will love to keep her locks well-kept with these stylish reversible headbands. Why not make a batch for the whole gang? This will be a great gift to a bride-to-be on her bridal shower!
17. Fabric Drawstring Basket
[instagram url=https://www.instagram.com/p/Byh6F_gJ13A/ hidecaption=true width=625]
Gift this quilted drawstring basket at your friend's baby shower and she might cry tears of joy! While waiting for her baby, she can keep it light and small. And when the baby arrives, she can pull out the extra fabric and extend it into a handy drawstring bag perfect for holding nappies and burp cloths! A perfect fit for both new and experienced moms.
18. 5-Pointed Star Pin Cushion
When you wish upon a star, there's no difference, who you are! This cute 5-pointed star pincushion will light up any friend's sewing escapades. Sew this for her and she will never pin needles the same way again!
19. Quilt Art
This quilted landscape art may seem like a challenge at first glance, but really, all it takes is a little of your time and patience. The intricate details are not hard to achieve as long as you cut the quilt fabric sizes and shapes the right way. You can try to quilt your favorite spot back when you were kids or from where you first met.
20. Mug Rug
Sunflowers are one of the biggest and most magnificent flowers. Quilting them for your friend will make her remember that being with her is always a sunny day for you. Making the middle part of your mug rug a darker color is convenient for concealing stains while really evoking the look of a sunflower.
21. Quilt Letters Monogram
Here's an idea! How about sewing 5 groups of all the letters of her nickname? This will allow her to personalize her other stuff, thanks to you! You don't necessarily have to sew her all the letters in the alphabet. Just give her what she needs, that's all there is to it!
22. Table Topper
An easy table runner may seem easy but you also have to consider the size of the table you are sewing for. A good place to start is eyeballing your friend's coffee table and then proceed with your quilt. The element of surprise plus this handmade gift makes a great tandem for an unforgettable holiday gift.
23. Tic-Tac-Toe Travel Game Bag
I personally want to have one of these! Your friend will surely appreciate this tic-tac-toe travel game bag as a token of your friendship. All you have to do is patch fabric together to complete this tiny drawstring bag, and then add more patches to create the 9 squares.
24. Gift Wrap Quilt Pillow
It's the quilted details in this simple pillowcase which makes it special. I would love to receive something like this myself. Good thing, this is an easy-to-sew hexie pillowcase, you can make a complete set. These eye-catching pillowcases will surely light up your jolly friend's room even more.
25. Mug Cozy With Matching Mat
I love this mug coozy with matching mat so much, I might just have to give it to myself! This is something you can do quickly and easily, but I'm pretty sure anyone who'll receive this will always have nice thoughts for your sweet efforts.
26. Meadow Sweet Rag Quilt
Another baby gift you can impart to your preggy friend is this meadow sweet rag quilt. It's warm, eye-catching, and practical, all the qualities a mom needs to comfort her new baby! Let them snuggle really tight with soft fabric and baby-friendly designs. Soon enough, you'll be invited to every baby shower in town!
27. Upcycled Cuddle Turtle Footstool
Do you have worn-out stuffed toys in the attic your kids have outgrown? You can upcycle it by quilting an attractive fabric covering and gifting it as a footstool! Give your friend's tired feer some sweet relaxation, something no other friend can ever think of giving.
28. Owl Key Pouch
Do you have a friend who always seems to be misplacing her keys? Then this is the quilted gift idea especially made for her. Quilt her a medium-sized owl key pouch she can see right away and carry in her pocket. You can also use other animals for your quilting pattern. Sewing this owl applique is a breeze.
Whoever said quilted lunch boxes are just for kids? I know a handful of girls from work who still pack their salad in cute lunch boxes. Quilt them a washable lunch bag to carry around their healthy lunch. Maybe, just maybe, they might pack you an extra lunch, too! That's also not a bad idea.
Make your kitchen alive by adding some colors! See them here https://t.co/ro24EuZOOn pic.twitter.com/QnnBitUn0E

— SewingDotCom (@Sewingdotcom) August 11, 2016
30. Flirty Lady's Apron
Sewing and cooking are the skills most homemakers, like us, are gifted with. Giving this paisley flirty purple apron to your buddy who enjoys both hobbies will surely bring her pure joy. Not only does she get to protect her clothes while cooking, she gets to be gorgeous while doing it, too.
31. Long Skirt Quilt
I love the way how this quilted long skirt is made. The button sewn close to the pocket opening is a nifty detail. In fact, it can be used to attach, let's say item #35 perhaps? Enjoy your time completing this skirt quilt project. Your friend will surely praise you for your craftiness with this one.
32. Quilted Tall Boots
This is fashion madness, and I'm sure you've got a friend in mind for this! Never in my wildest dreams did I ever imagine quilting a pair of boots! Make sure you use a strong fabric to give your quilted boots a stiff body when quilting this gift idea. Then add rubber soles underneath and shoelaces in the front to complete its look.
33. Boho Wide Leg Pants
Loving these boho wide leg pants! You can either place a tie around the waistband or use stretchable fabric when sewing the top part of the pants. Either way, it looks flowy and artsy. Be careful, this quilted gift idea is known to spread like fire and you might get requests to make more!
34. Poppy Tunic Dress
Make your girlfriend feel like a doll by quilting her this poppy tunic dress. She can layer it with long sleeves or a bomber jacket during winter or just wear it alone during the summer. It has that young and adorable vibe any girl would love to wear! Plus, the quilting patterns are easy and fast enough to complete.
Gift this to a friend who likes to spend her time outdoors, or a four-eyed lady such as myself! You can never go wrong with a quilted sunglasses case. It's stylish, useful, and easy to sew. The handy design of this quilted gift idea makes it easy to grab and go.
Check out this video by TheCraftyGemini on how to make a fabric basket for another gift idea:
There you have it, quilters! Nifty quilted gift ideas you'll love and your girlfriends will love even more. Put your quilting skills to the test and start with the super quick and easy, then work your way up to the to the challenging ones for your best friends!
Got some quilted gift ideas you love? Share your thoughts about this free quilt pattern you love in the comments section below!
Up Next: Crafty And Adorable Quilted Lunch Bag For Your Kids
Follow us on Facebook, Twitter, Instagram, and Pinterest!
Editor's Note – This post was previously published on November 2016, and has since been updated for quality and relevancy.